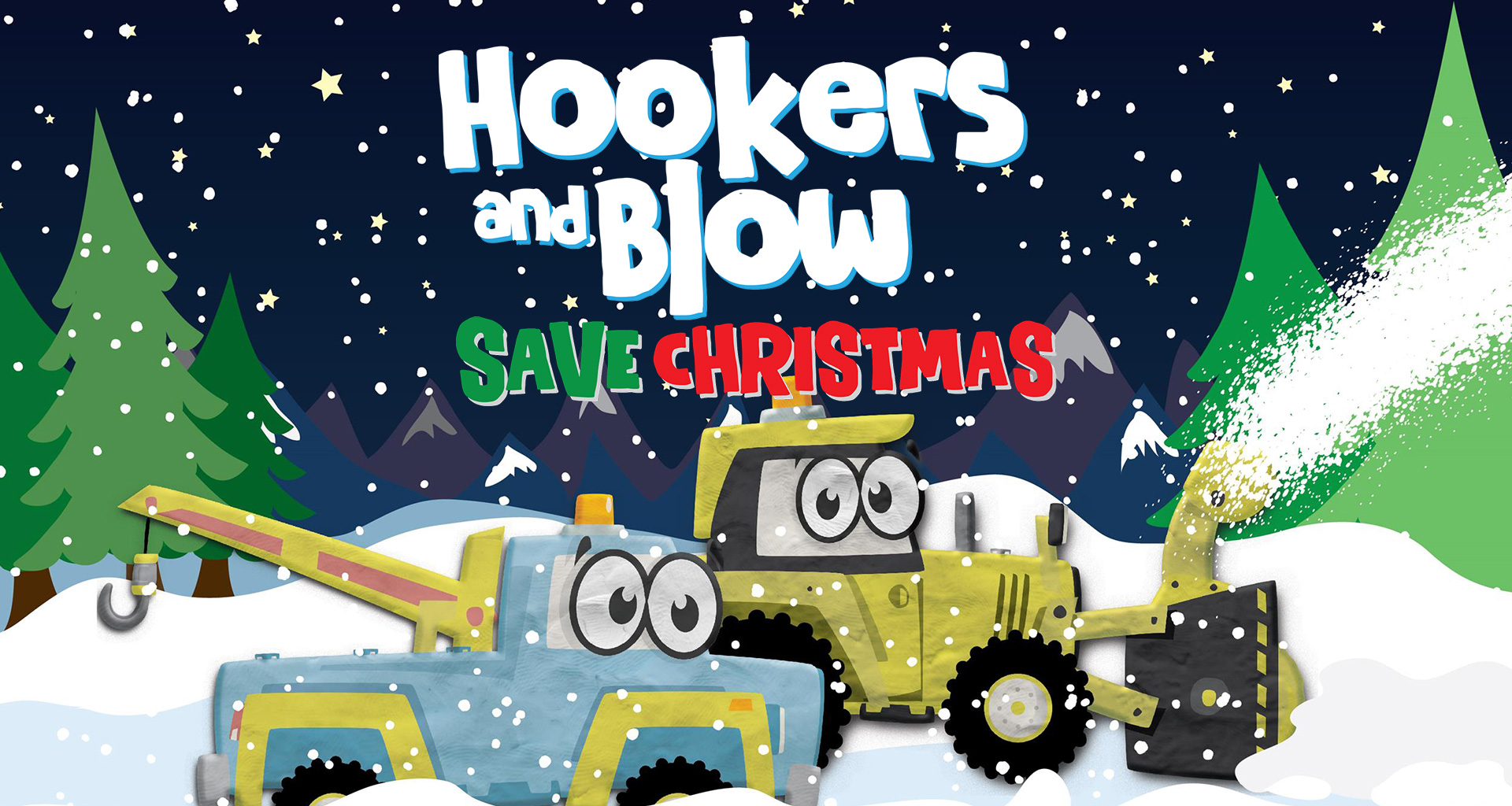 "My wife discovered the book by accident on Amazon. I just had to buy it, and it arrived today! (12/21) Just in time for Christmas! I read it out loud and we quite enjoyed it! Everyone needs Hookers and Blow for Christmas!"
Wesley T.
"My mother in law gave me "the look" but the rest of the family couldn't hold in the laughter as my nephews read the book out loud to me. They love trucks and books! It was a magical Christmas gift for all."
Eric S.
"We don't currently have any little ones in the family but just had to have a copy of this book. It didn't disappoint! We read the book Christmas morning to our adult children amidst giggles and guffaws. Everyone got a kick out of it. The art work is superb and the typeset features a cool font."
Sandra L.
"Kids will love it, as well as double entendre loving adults."
Wayne P.
"If you ever needed the perfect stocking stuffer idea, this has got to be it!"
Tiara C.
"Buy it for the title, enjoy it for the story! A nice tale for the kids with a few smirks for the adults along the way."
Pam K.
"It's like Go the F... to Sleep funny for adults....but is a story you can actually read to your kids!"
Susan B.
"If you are looking for the perfect xmas gift idea...."
Jen S.
"OMG! This is the funniest thing. I am so getting this for my nephew's kid!"
Meaghan V.
"People read this to their kids? Yes, they do! A good story about friends helping out, but enough twists for an adult mind."
Ryan M.
"OMG!!! Where do I get this?"
Chelsea M.
Can I read it to my kids?
We do get questions about the "content", "is this for real" and is the book actually suitable for children? The answer is "yes". I took great care in writing it to ensure it was completely suitable for children with a positive message and contain no overtly objectionable content, other than perhaps the title 😉 The naughty bits are in your mind, not full blown (no pun intended) obvious. We've included a preview of a few of the pages so you can see for yourself.
Somedays you just need to have a good laugh, and that's what this is all about. If you've bought it and enjoyed it with your family, thank you. If you've chuckled at the title in passing, we've at least brought a smile to your face and a laugh and that makes me happy.
Munty
December 31, 2020


If you enjoyed the book, let us know! We appreciate your thoughts and comments.

Have any questions about the book? Interested in bulk purchase or reseller options? Media inquiries, etc.
Email: info@whamdoozer.com
The Whamdoozer Company
RE: H&B Books
Box 6636,
Fort St. John,
British Columbia
Canada
V1J 4J1